Discover the Surprises of Libya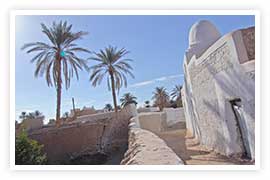 Surprise is the First Step of Knowledge
"Arabic Proverb"

Libya is a land of warm sun, warm hearts, breathtaking beauty and surprises.
Libya combines mountain ranges and green fields with sun-drenched Mediterranean beaches. The desert, watered by magnificent oases, extends far into Africa. Its history links the eastern with the western parts of the Arab world, and Europe with Africa.
Whatever you may know about the country, Libya is still a place that can only be known from within.
Open to tourism only since 1995, accommodations and tourist services are growing slowly. Poorly known from the outside, Libya is extremely vibrant in terms of economic and human development. For example, its school and university enrollment - for both females and males - is among the highest in the world. Most important, Libya offers you an extremely warm welcome, both on an official level and directly from its people.
Atlantis Voyages genuinely invites and recommends you to discover the surprises of Libya.