Atlantis' Vision and Values
We respect the comfort and well-being of our guests.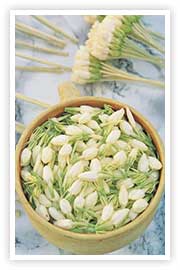 Our vision is simple: Our clients are our guests. Respecting their comfort and well being is the cornerstone of our business.
We build on our guests' expectations and dreams. We not only ensure quality service in lodging, food, transfers, transportation, and assistance; but bring our guests into immediate contact with the surprises of Tunisia.
Our programs are original.
Our programs are unique because we listen to our guests and enquire about what they want, then prepare the setting to reach their expectations.
This is how we can meet interesting and informed Tunisians who take our guests deep into a Tunisia unknown to tourists. Many of our experts are university professors - historians, archeologists, geologists, paleontologists, zoologists, botanists. They may also be silk weavers, potters, tailors, fisher folk, or farmers.
Atlantis escorts provide expert instant translation to enable guests who speak English, Japanese, Greek, German, Spanish or French to converse with the people they meet throughout Tunisia.
We are dedicated.
We work with dedication, professionalism, discretion, politeness and tireless energy to serve entire groups and each individual in the group.
We welcome special requests. By collaborating closely with hotel and restaurant personnel, we have ensured that guests can observe the traditional Sabbath of Orthodox Judaism. We are eager to know the special needs of children and elderly and disabled guests so that we can ensure their comfort and safety. And for those with special interests, we organize optional and informal activities for individuals and small groups.